Dale Miller's Master Chef Consulting Now Online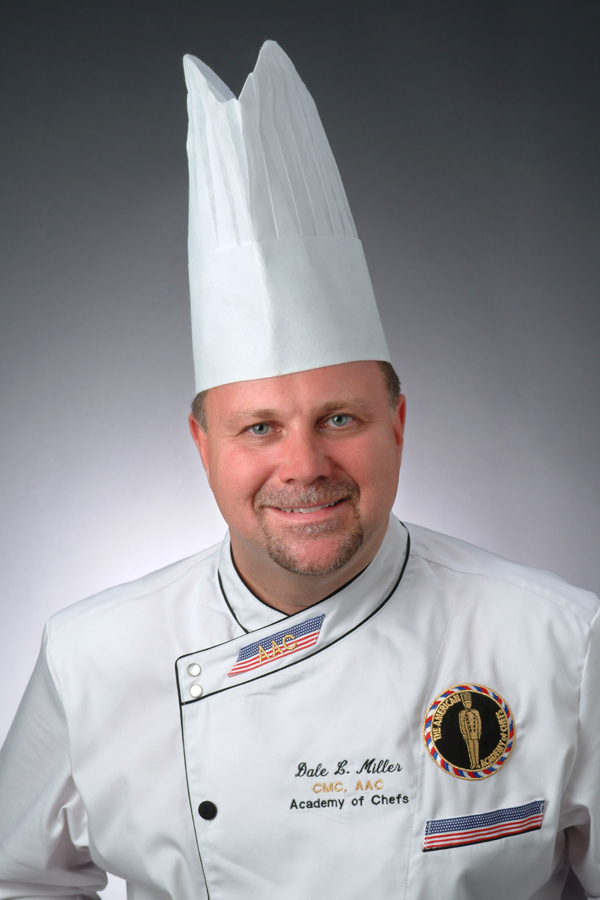 CLIFTON PARK, NY – Certified Master Chef Dale L. Miller, one of 68 certified master chefs in the United States, has launched a new website for his consulting business, Master Chef Consulting Group, LLC.
The website, masterchefconsulting.com, outlines the scope of services provided by the company. The company specializes in assisting major foodservice corporations, retailers, chains, and independent restaurants to develop new and innovative culinary concepts, business strategies, and financial solutions for their businesses.
Originally established in 1996, the consultancy has grown through the years. The scope of the business is diverse and encompasses everything from commercial menu and recipe development, product promotion, operating cost containment, building sales and vendor relationships to private events and corporate catering.
"Devoting full time to Master Chef Consulting," Miller said, "allows me to collaborate with companies and individuals on many different levels and facets of the foodservice and hospitality industry. It's challenging, but personally fulfilling to help them bring a fresh eye to their operation, set tangible objectives and achieve measurable results and goals."
Master Chef Consulting Group's client roster includes Maple Leaf Farms, Cabot and McCadam Cheese, Ginsberg's Food Service, McDonald's, Red Lobster, Miller's Select Crabmeat, Olive Garden, and the NYS Department of Agriculture and Markets Pride of New York Program.
Chef Miller is recognized in the upstate New York region as the "Dean of Area Chefs".
He has been instrumental in the turnaround of several of the area's landmark restaurants including Jack's Oyster House, The Inn at Erlowest, and Sperry's Restaurant.
For more information, visit www.masterchefconsulting.com
ABOUT CHEF DALE MILLER, CMC, WGMC, AAC
Prior to devoting full time to his consultancy, Certified Master Chef Dale Miller was executive chef/consultant of Sperry's Restaurant Group, LLC. In 2012 he was appointed to the Board of Directors of Maple Leaf Farms, a corporation that has become a global brand. Chef Miller is a Fellow of The Culinary Institute of America and is currently the Past Chair of the Alumni Council Board. He is an active member of the American Culinary Federation and its Honor Society, the American Academy of Chefs.
In addition to being a certified master chef, Miller is among the less than 700 Global Master Chefs (WACS) in the world. Chef Miller is the recipient of the prestigious ACF National Chefs Professionalism Award and a lifetime member of the elite Honorable Society of the Golden Toque, the highest acclaimed recognition a chef can receive in America.