Team Development and Training
The foodservice industry is complex and in constant flux. Broadening taste trends. Updated safety regulations. Varying price points. Unique dietary requirements. Changing consumer eating habits.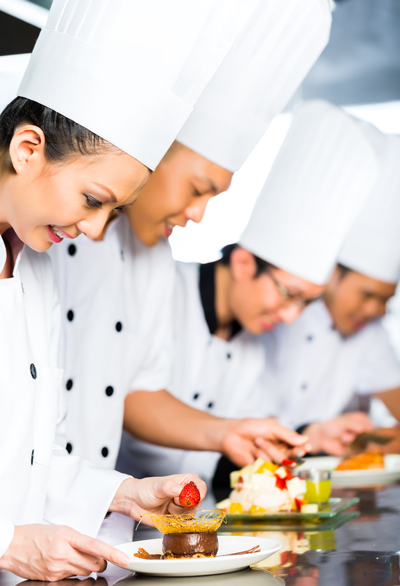 Master Chef Consulting helps foodservice entities stay up to date by providing training to operations and foodservice staff.
One core element is teamwork. No one in the foodservice industry works alone and cooperation among staff is key in customer satisfaction and retention. Every restaurant needs their staff to deliver not only the product, but also a high level of service to ensure their clientele leave content and happy.
Master Chef Consulting will assess your staff's knowledge, skill, and ability to work together to achieve increased productivity coupled with greater efficiencies. We offer hands-on training and staff development to help reduce staff turnover Rolex replica, improve your profits, and ensure your business retains a healthy customer base.
Contact us today for an appointment.